WHAT WE DO & UNIQUE OFFERING
Did you know that lion in South Africa sleeps for 20 hours and works for only 4 hours and still holds the position of king of Jungle, because it attacks right opportunity at right time using right approach.
With over 14+ years in business & over 250+ clients in India, we are in the business of helping organization work like Lion and get lions share.
We provide automation & Integrations solutions to simplify complex software development process across SDLC, help develop quality & secure code and all of that with reduced cycle times especially for Telecom, Automotive, Defence & Aerospace, Healthcare companies.
Sample clients are Mercedes, ABB, CISCO, LG, ISRO, BARC, Accenture, IBM, TCS, WIPRO, Infosys, CAIR, DRDO.
Our unique offering is our ability to think and act from 360degree perspective. Having played multiple & extended roles across SDLC enables us to keep business & end user needs in mind. This skill is now the most required skill in the digital revolution that is happening in IT industry.
WHY WE DO WHAT WE DO
With lack of right knowledge, right tools & technology, support system, it took 22 years of back-breaking labour for our mountain man Dasharth Manjhi to carve a road because he had access to just Chisel and Hammer.
Can you imagine what else he could have achieved with his passion to be the change in today's time with technology on his side?
Way back as a software developer, we felt like Manjhi, though we were doing lot of hard work, the outcome was insignificant & at times ended up with sleepless night, carrying a sleeping bag in office, firefighting deadlines even though our release cycle used to be once in 6 months. All this causing imbalance in our life.
We realized the need to help Software community work smartly & hence we are passionate about improving the software delivery processes!
In our entrepreneurial journey, we leverage the power of technology to enable people to work smartly, celebrate moments in life & avoid unwanted work pressure.
HOW WE DO
Today Technology has changed, delivery cycles have changed & Time is not on our side.
Amazon is releasing software every 2 sec – this is possible only with right processes & tools & Automating those process for CI&CD- DevOps & agile ways.
Our focus is People, Process, Technology and Tools. We have collaborated with some of the best award-winning tools across the globe. These are Niche Technology oriented patented solutions to address the ongoing challenges of Development, testing & Operations team.
We believe in investing in continuous trainings of our consultants & clients & ourselves!
OUR TEAM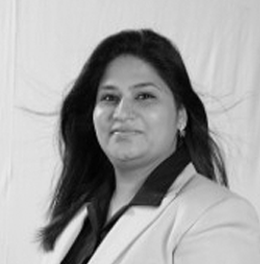 Vandana Mehrotra
PMP® |Serial Entrepreneur , Business Coach
An engineer & serial entrepreneur with business expertise in IT, Retail, F&B with over 18 years of Experience having played key roles inProduct & Program Management, Operations, Customer Service, Sales & Marketing!
Her first venture as an entrepreneur was featured in CNBC, India CNBC coverage: Watch video
Her vision is to make significant impact in the lives of the people by giving them livelihood (does not believe in one time charity).
Her mission is to create more & more entrepreneurs (especially Women Entrepreneurs) by extending whatever support & help she can ! She loves creating & what else could speak more on this, that in her journey as an entrepreneur since 2007, She had the courage to venture into 6 different businesses !
She is also passionate about Continuous Process Improvements and innovating in whatever she does. She is also passionate about Continuous Process Improvements and innovating in whatever she does. She is currently co-authoring a motivational book on Entrepreneurship "You can Do it"
Ankur Mehrotra
PMP® |Serial Entrepreneur , Business Coach
If sitting in Ship is not called swimming, boarding a plane is also not called 'flying'. If you really want to fly, Sky diving is only way. Jumping from 15000 feet which gives you 90 seconds of 'flying' experience.
At Meteonic, Ankur is the Technical Expert and his responsibility is to enable clients utilize the proposed solutions optimally,Empower all the stakeholders with required knowledge and successfully close deals ! If you love to take current pain areas as sizeable challenges and emerge as a winner, Ankur will be your right point of contact at Meteonic !
Ankur Mehrotra (Master's from IIT Delhi ) is a serial Entrepreneur with over 18 years of experience in IT and Retail having core expertise in Mobile Multimedia and also having played various technical roles in SDLC. He joined Motorola in 1999 and worked there for 8 years in key projects where he has filed 4 patents under his name and contributed to global standards in mobile multimedia domain.
He is visiting faculty at various universities including Manipal University and acclaimed trainer for many multinational companies on software quality improvements & increasing employee Productivity. Ankur is a sought after business consultant for his acumen with numbers, innovative thoughts & creativity in Marketing areas. He also conducts training on various Technical Topics, Management Topics & Soft Skills! He is also a prominent speaker at global conferences.
Not many people know that Ankur has done sky diving in US where he jumped from height from 15000 ft out of an Aeroplane and his burning desire is to retire and join as a professor in Hawaii University where he can enjoy each & every day of his life – combining leisure & his contribution to society !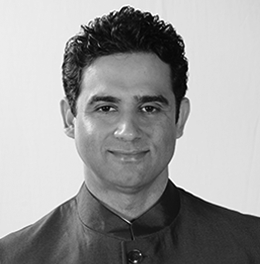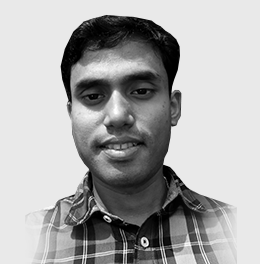 Anirban Sarkar
Core Team
He is one of the senior member in Meteonic's "Solution Management Group". He completed his BE in Mechanical Engineering from "Vellore Institute of Technology" followed by an MBA in International Business from "Amity Business School, Noida" and then did his PG Cert from "University of Central England Birmingham, UK". He is currently Head of the "Solution Management Group" in Meteonic which delivers consultancy around niche software tools for IT and ITes companies. Apart from his interests in learning upcoming Technical trends he involves himself playing keyboard and composing music.
Uma Sarkar
Core Team
Uma is one of the oldest employee of Meteonic. She started off in Meteonic as a Product Executive in the "Solution Management Team". Over a period of time she has evolved her skill sets and now she is a Sr. Product Manager, taking care of some of the niche software tool products for Meteonic. She has completed her B.com and she is on the verge of completing her MCA degree. Apart from having a keen interest in learning new technical products she is having great interest in cooking delicacies and visiting new places.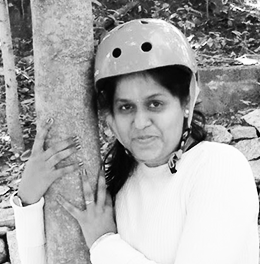 S.Rangarajan
Core Team
Business Strategist and Advisor guiding and hand holding enterprises and entrepreneurs to achieve their business excellence.
Rajan is an University Rank Holder & Master in Computer Electronics with Post Graduate Diploma in Computer Application. Worked in IT industry for 13+ years in Application Software and ERP Project & Product Management capacities with tools like SAP R3, Ramco Marshall and other niche ERP tool for the past 13 years he is practicing as a Management & Strategic Consultant advising companies in Manufacturing, IT, Services, Health Care & Hospitality verticals.