Mobile app security console for real-time threat monitoring
After an Android or iOS app is released, security teams and developers often lack visibility into the most common attack vectors and vulnerable parts of their code...until it's too late.
ThreatCast lets DexGuard and iXGuard customers monitor threats in real time, adapt their security configurations and protect apps against suspicious activity and malicious users.
The biggest app security gap
According to Verizon's 2020 Mobile Security Index, 43% of companies knowingly cut corners on mobile security, despite the risks. While all defenses are critical, often the biggest gap is visibility into an app's security after it's been published and downloaded.
Without this visibility, hackers can have free reign to set up attacks that could:
Expose sensitive customer data

Steal code and other intellectual property

Cause financial or reputational damage

And more...
Real-time threat monitoring
Real-time threat intelligence enables organizations to make informed app security decisions. With ThreatCast, teams can: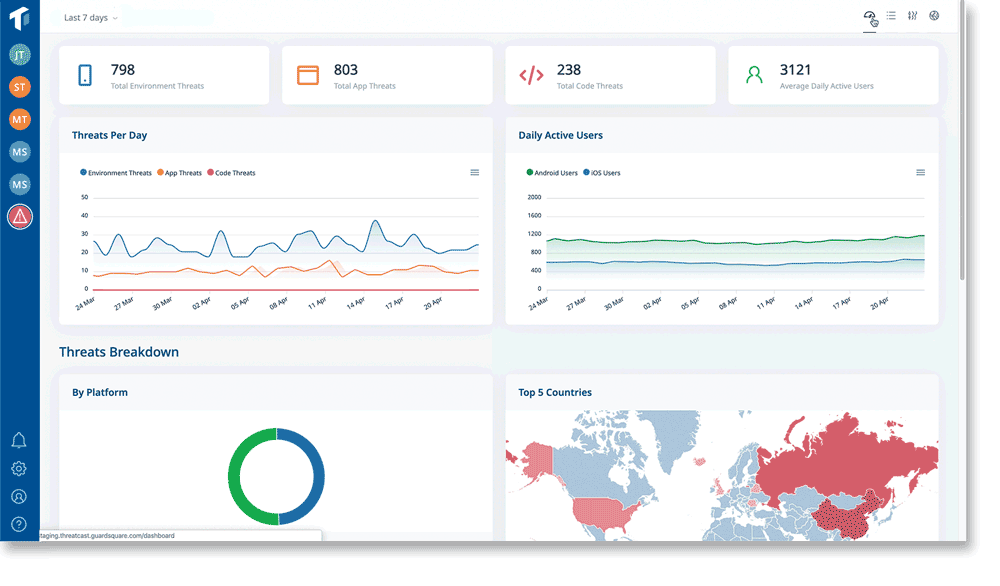 Detect threats in real time
Use easy-to-navigate dashboards and custom alerts to detect threat events as they happen.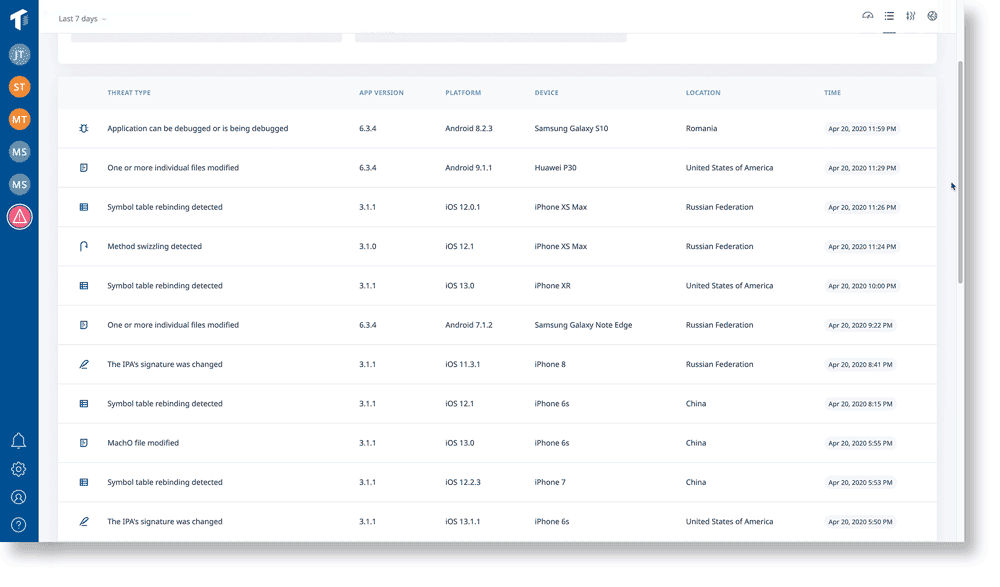 Get actionable insights
Analyze threat data to respond immediately to attacks or block suspicious users
Integrate security into the development lifecycle
Prioritize mobile security within the development process, without sacrificing speed-to-market.